After being 'safer at home' for the last three months, are you yearning to get out of the house? Many kids finish school this week, but without the relief the last day of school typically celebrates. Have you ever needed a vacation more? Is it possible to get outside and get "de-stressed" without putting your family at high risk?
Yes! A safer summer vacation is possible!
Here are some things to consider, and tips to help you make it happen. Let's begin by checking some boxes based on what we know:
Space equals Safe. We know close contact (6 feet or less) with people not in your household is risky. A safer vacation means not breathing the air that strangers are breathing out. Outdoors are safer than indoors, and when indoors, shorter duration contacts are safer than longer ones.
Avoid Crowds. So as much as we love them, crowds are not a good idea. Best to avoid buses, beaches, theme parks, cruises, and National Parks. (Though National Parks are jewels, they mean big crowds which defeats the purpose of being outside. Maybe you should save Yellowstone for next year)
Unplug. Where the first two measures guard our physical health, let's not neglect our mental health. One thing becoming toxic as the virus is media in general, and social media in particular. And it's always on…but not everywhere. In some places, your phone may transform from an incessant chatterbox to a simple and useful camera. It may begin to preserve moments instead of ruining them. Find those places.
What options fit those requirements? Well, we'd suggest drive-in movies, boating, fishing, and tent or RV camping in state parks or national forest. But one vacation checks every box: spacious, with more outside than inside, zero crowds and (almost) completely unplugged: a Guest Ranch vacation in the Colorado mountains.
Why a Guest Ranch Vacation?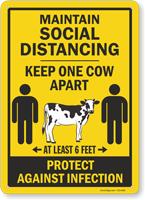 Guest ranch activities are as corona virus safe as you can get. Six feet of social distancing is literally built into your horse! Wide open spaces and fresh mountain air eliminate considerably the risk of inhaling other peoples' germs and stress. A guest ranch is small – no crowds! Fill your days with riding, hiking, rock climbing, fishing, rifle and shotgun shooting. Pitch horseshoes. Pick wildflowers or just gaze up at the sky.
Let the kids roam free and just be kids – collect chicken eggs, climb rocks, feed cookies to their horses, or just clamber up and sit on a wooden fence. On our ranch, we serve most meals outside, or delivered them from our kitchen to your room (this has become a quite popular breakfast option!) We then add 887,000 acres of National Forest so our ranch expands before your eyes. We offer lots of room to play. Spend a week and you may never find a richer vacation experience.
The Guest Ranch Culture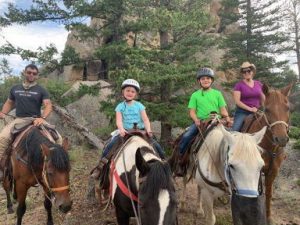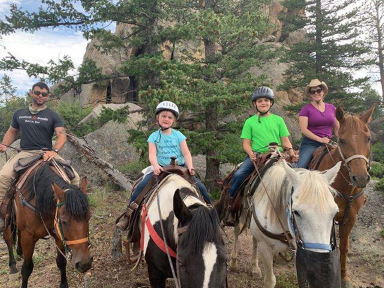 Our culture can be described as calming, relaxed and informal. This is our home, nothing fancy. We are small, and on a first name basis. Our whole lifestyle will help heal your RDD (Recreation Deficit Disorder). How? We give you the opportunity to
Get VERY Dirty
Get Pretty tired and
Get a little sore!
Our cell service and wifi are limited, with the operative word being 'limited'. Our rooms don't have televisions or telephones. We encourage guests to detox from their devices – "be here, enjoy now." Recharge yourselves and take lots of pictures!
Our all-inclusive rates and low guest-to-rancher ratio makes this vacation a real value. Its not unusual for guests to book next year's reservation (at this year's rates) when they check out. So should you book a Guest Ranch vacation right now? Yes! Escape the stress! Come play! We are open, and ready to welcome you! Give us a call!
How to get there
If you're comfortable flying, then you can skip this section (but still, buy a medical grade N95 face mask for the trip and learn how to properly put it on and take it off.)
But if flying is too stressful, the alternative is driving. Start with the maximum number of hours you want to drive. Decide if you can extend that with a night in a motel. Then go to Google Maps (or whatever you use) and see how far you can go, and play with the maps to see what's out there. (Hint – start at DudeRanch.org, and then browse state guest ranch associations like ColoradoRanch.com.)
By the way, experts consider motel swimming low risk, as is pizza and a movie in your room!
And a bit of good news! The low gas prices we've seen recently will likely remain in place through the summer vacation season.
Guest Ranches Adapt to Manage Corona Virus Risk
Find a ranch that advertises their adaptations to manage risk – these should be posted on their websites, (SundanceTrail.com links to SundanceTrail.com/coronavirus-safer-vacation-travel/ ). For example, we mask when we help guests mount and dismount their horses.
You should find detailed descriptions of stringent hygiene standards, new housekeeping and sanitizing practices of all public "high touch" area such as bathrooms, light switches, drawer pulls, chairs and tables, and so on. You should also find similar descriptions of sanitation of tack in the barn, new kitchen and dining practices, and staff health monitoring.
Reach us today at 970-224-1222