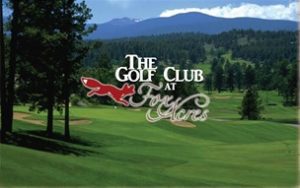 Designed by John Cochran, Fox Acres is one of Colorado's golf courses that will leave you with a truly breathtaking experience.
The course ranges between 4,776 and 6,500 yards and features more than 100 bunkers, 15 lakes, and outcroppings and pines aplenty.
Prepare yourself for an unparalleled golfing experience. Our course is a pleasure for golfers of any skill level to play. Test your accuracy with our fairways, water hazards and sand traps; we have everything you need to challenge you and improve your game.
Our friendly staff will help you make start times, rent golf carts, sign up for club storage, and register you and your guests before each round of golf. An excellent selection of golf clubs and related merchandise are  sold in the golf shop and golf lessons are available. Contact the Pro Shop for assistance, or to make an appointment for lessons.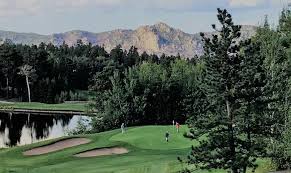 Rates:
$75 (Monday thru Friday)
$95 (Saturday & Sunday)
Includes cart.
Identify yourself as a Sundance Trail Guest Ranch guest and receive free use of rental clubs.
Rules: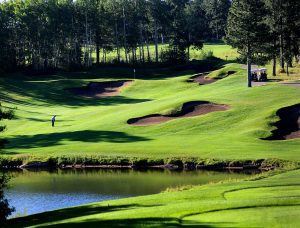 No denim, collared shirts required – shorts are OK
Tennis shoes are OK.
To Book Your Tee Time:
Email Us: matt@golfclubatfoxacres.com
Phone: (970) 881-2574
Hours: Monday – Friday – 08:00 – 8:00