Country Inn Murder Mystery Weekends (Adults Only)
What do Pepi Roni (the pizza magnate), Judge Waylin Payne (of Roadkill, Colorado), and the science fiction author H. G. Wells have in common? Why they've all been murdered right here at our Colorado Guest Ranch!
One of our favorite wintertime activities is Murder Mystery game weekends. Once a month or so, when we have 8 to 15 willing suspects, we find a poor murder victim sprawled out nearby – "deader than a doornail." Murdered, and often with the first clue nearby.
Our guests then spend the weekend, between meals and horseback riding, untangling each others' half-truths. evasions and high jinks. The games are designed for participants who are willing to take a whimsical view of blackmail, larceny, deceit, and murder.
Those of you who are offended by such high-jinks as shady dealings, sordid affairs, and deceptive conduct should not book reservations for these weekends! If you do book, plan on some laughter!
We love hosting these games. Imagine, people come to spend the weekend with us. They exercise our dude ranch horses, they make us laugh like crazy for the weekend, and then they pay us money! What a life!
We can also schedule a game for any time that you might have 8 – 15 people who want to spend the weekend together and play (before dude ranch season begins in mid-May) – birthday party or maybe just get away with some friends!
Give us a call (970-224-1222) and we can tell you all about Country Inn murder mysteries.
All Country Inn Murder Mystery packages include lodging, meals, a murder, and daily horseback ride (weather permitting).
We are planning a December 31st New Year's Eve Murder Mystery Party!
This will be an "all evening" affair – the game starting with appetizers before supper and solved before midnight,
Champagne Toast at midnight
Morning brunch
Morning or early
afternoon horseback ride
Do you have a group of friends that would enjoy a Country Inn murder mystery weekend together?
Do you have a birthday, anniversary, or other special event that you would like to celebrate with a hanging?
We can schedule a murder mystery at any time you would enjoy – just round up friends (for a total of either 8-15 players or more), book two nights together, and we will take care of the rest!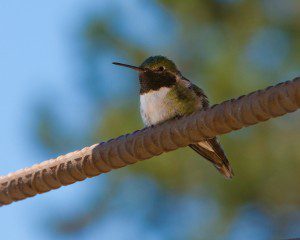 Doing most (but not all!) Murder Mysteries requires a two-night stay. We are only willing to stay up to midnight on New Year's Eve!
Current Country Inn Rates: Consider two nights' lodging, five meals, two horseback rides, the drama, and just enough free time to enjoy other activities or do nothing at all!
Gift Certificates for Country Inn, Massage, and Dude Ranch Vacations are available, and can be purchased by phone. You can even get married!