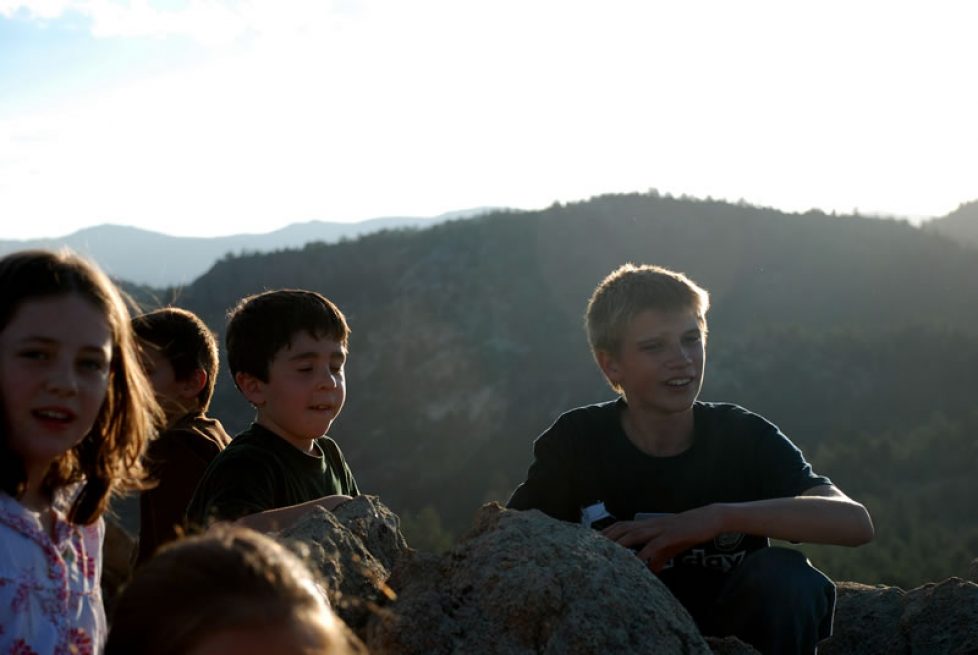 At Sundance Trail Guest Ranch we encourage families to play together and to make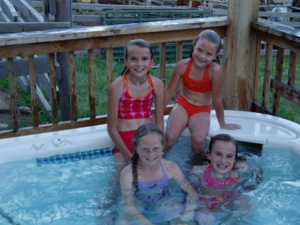 memories together.
At different times during the week, kids may opt to participate in Colorado dude ranch activities with their families or join in with our counselor-wranglers for their own special activities:
"kids only" horseback riding in the arena or small group trail rides.
gathering eggs from the hen house,
playing with the ever-present kittens and goats,
group hikes & rock climbing,
fishing,
picnics & campfire sing-alongs,
outdoor games, & treasure hunts,
movies & crafts,
Our Children's Programs are designed for kids 5 years old and older.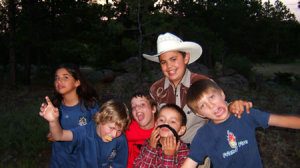 Baby-sitting for the Little Kids can be arranged for a reasonable hourly rate.
Sometimes the teens like to be with the adults, sometimes they like being with the younger kids, and sometimes they like to just hang out with the wranglers.
One evening each week, the young folks enjoy stories around a ranch campfire and camp-out in the teepee. Meanwhile, the adults catch their breath with a quiet, candlelight dinner at the main ranch house…a great mid-week break!
To ride outside the arena, children must be old and large enough to safely control their horse on the trail — we look at the child's size, coordination, and attitude on horseback. Children who are not yet ready to trail ride off the ranch property will ride with a wrangler in the arena and/or on the ranch property while parents are on the trail. Safety is our first concern!
Our Wranglers work under the direction and supervision of the owner and Head Wrangler, who is a Wrangler Safety Certification Instructor for the Dude Ranchers Association. All wranglers receive safety instruction, and have either achieved or are working towards DRA Wrangler Safety certification.
Riding "double" is extremely dangerous, and is not practiced here.