How Conditions in the Pacific Ocean Impact Colorado
In a typical Colorado autumn, peak season for viewing the color change in our Aspens would have likely already come and gone. But this year, the colors are holding out for our guests who plan to visit in October. The reason for this can be found a thousand miles to the west, in the warm waters of the Pacific Ocean.
La Nina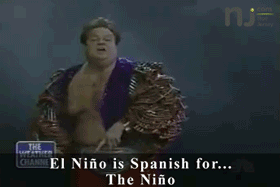 Contrary to Chris Farley of Saturday Night Live's famous sketch about unlikely wrestler personas, El Nino actually means "The Boy" in Spanish. It describes when the ocean's surface temperature is above-normal. This fall, the Pacific is experiencing the opposite, or below-average temperatures, known conversely as La Nina, or "The Girl". While this seems a strange reference for climate science, the term originally was coined by fisherman off the coast of South America, as the unusually warm Pacific water resulted in better fishing. So in typical style of the day, they honored this condition by referring to the Christ child, hence "The Boy".
What this means for our Guests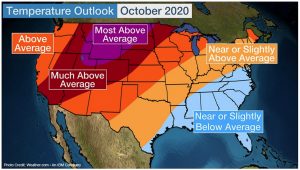 So how does the Pacific's water surface temperature extend the Autumn in Colorado? It boils down to the fact that our weather patterns originate to the west, and below-average water temperatures change the flow of moisture and cold air, essentially subduing the normal flow. That paired with the Jet Stream being pushed north will result in a settled bubble of warm air through October and even into November.
The Silver Lining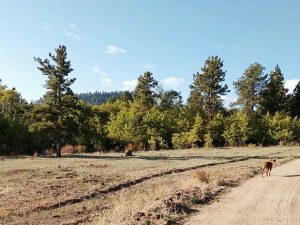 Through all the craziness of 2020, the ranch has not been directly effected. Our horseback riding trails are free from burn damage and are still beautiful. And the unseasonably warm September and October have delayed the color change in our Aspen Grove. Guests who visit later this October may come to find their timing for fall colors just right.
---
Click here to go to our reservation page.
Reach us today at 970-224-1222
---